Learning Hub
Topics in a simple and straight forward way
Learning Hub
Welcome to The Learning 

Hub
Complex business jargon can be particularly daunting and offputting for many. At the Learning Hub, Sian has handpicked a selection of renowned experts to discuss a variety of topics simplistically and straightforwardly. These seminars and live and pre recorded webinars allow the business owner to upskill in a stimulating and supportive environment. You will get to the heart of the lesson with ease, and not waste any time trying to decipher a world of intimidating business lingo. 
Sian Horn
Business Consultant
With 30 years of experience in an array of sectors, Sian's leadership has been built upon one fundamental focus; a customer-centric approach that results in better team performance and shareholder outcomes.
Sian's resilience and tenacity to life have led to her own successful business endeavors. She has founded several leading businesses including The Retreat Beauty Spa, iLash.ie, Elite Pilates, and Irish Woman Magazine. Most recently, Sian has created Be Belle – a brand and community that encourages women to work towards their dreams. To be themselves. To be bold. To Be Belle.
Sian Horn
Business Consultant
Sian, the solution strategist, is committed to empowering her clients to overcome their setbacks, focus on solutions and achieve their goals, all the while, showing them how to enjoy each little win along the way.
From Financials to Digital Marketing, Operations to Camera confidence, Project management of personal branding to Online presence Sian will take you in the right direction.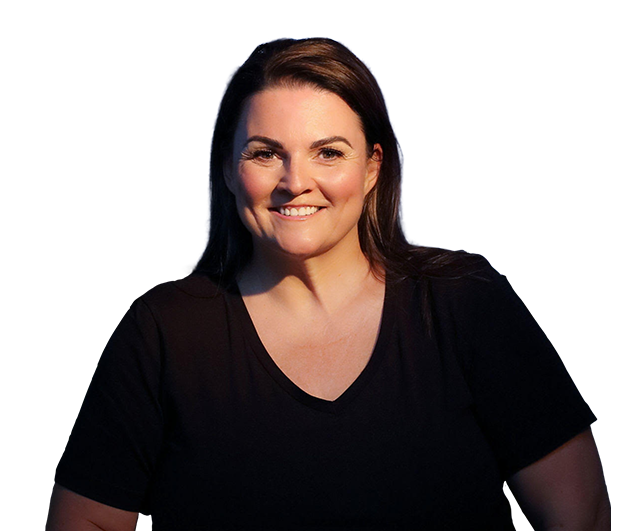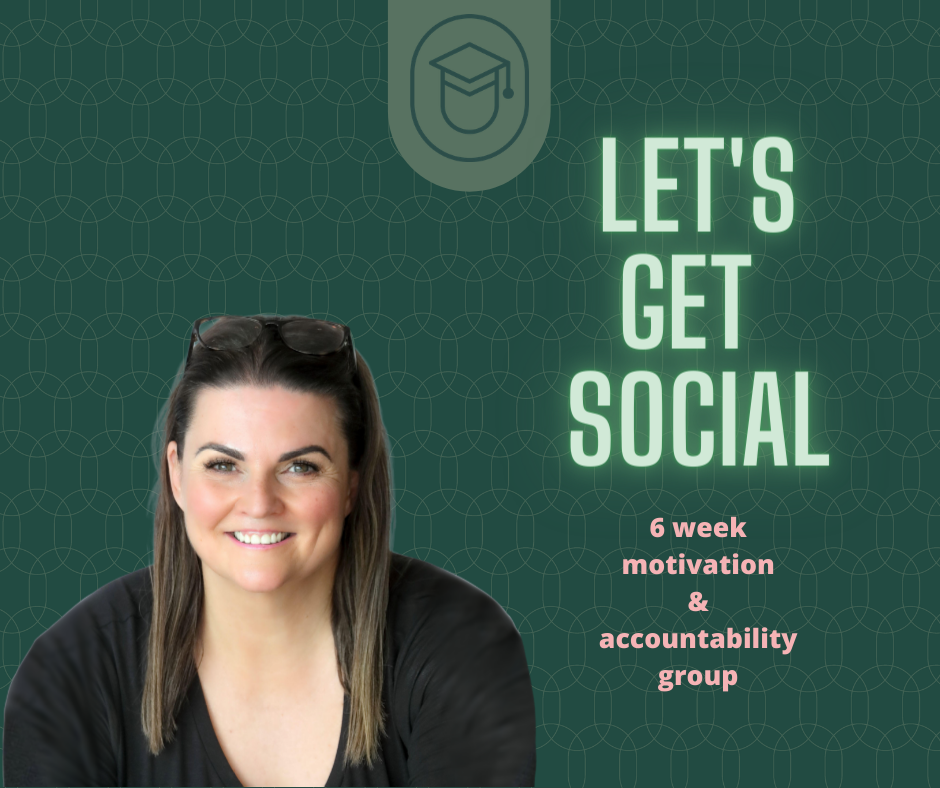 Let's Get Social
(Accountability Group)
Sian wants to simplify social media for her clients. Doing her own and clients organic Marketing for the last 16 years she understands the importance of getting it done but also understands the time constraints that hold business owners back. So she is running a 8 week accountability group not just to keep you in line but to teach you some tricks along the way.
Get ready to be motivated and have the confidence to show up on social. You will be invited to private group for ongoing motivation and communication.
we will cover
  Wk 1 Camera Confidence
Wk2 Who are we talking to ( Customer Persona's)
 Wk 3 Brand Personal V Professional
Wk 4 Content pillars,Content strategy
Wk 5 Reels / carousels / lives
Wk 6 Lives and social networking
Wk 7  Content planning ( course work no meeting)
Wk8  Group Follow up .
 Date  TBC
Zoom meetings 
8 weeks  45 minute sessions
€199
 THE GUT FACTOR
Setting your goals and intentions for 2022 is at the top of everyone's list. However, are you sure you are doing what is right for you and your business? Niamh and Sian have joined forces to bring you this interactive session to help you tune into your needs and wants to steer you on the right path for 2022.
Tuesday 25th January 13:00        €29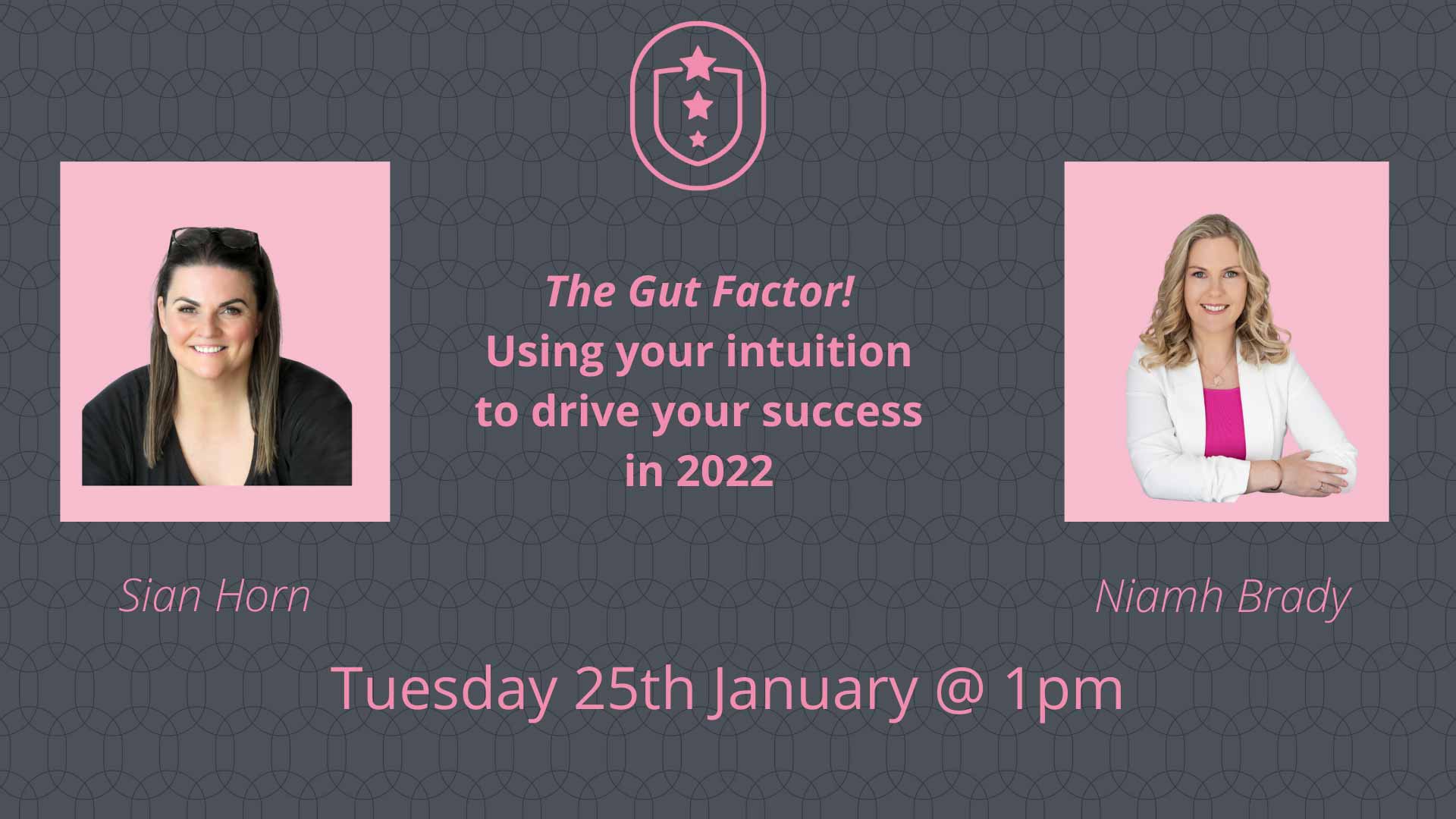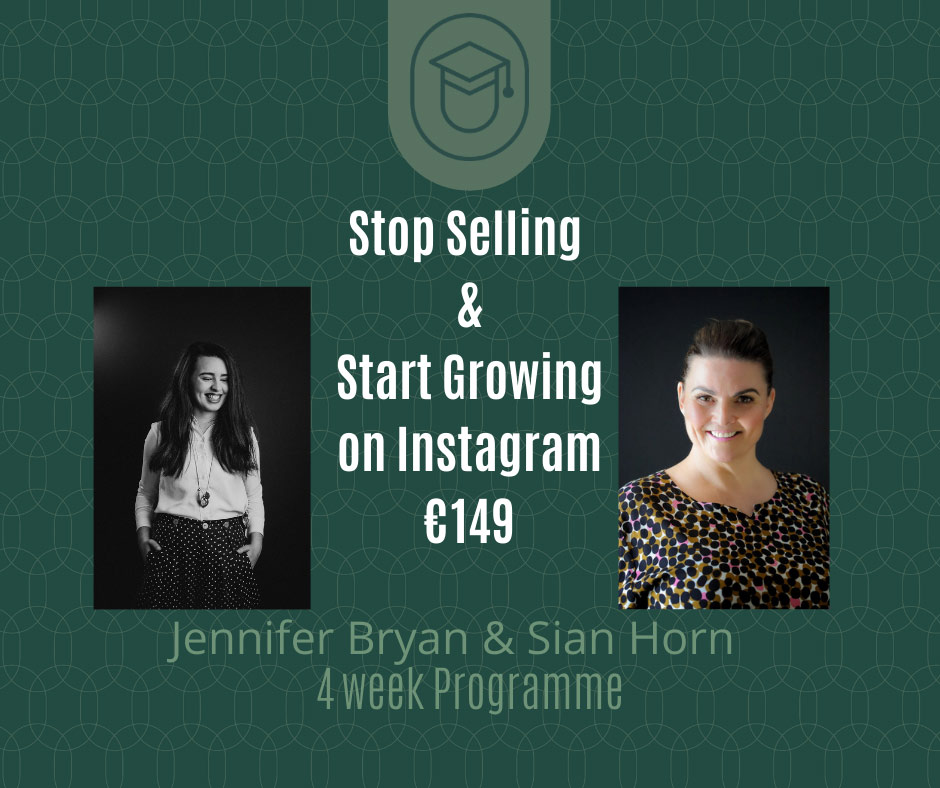 Stop Selling & Start Growing on Instagram
Jennifer Bryan and Sian Horn bring you a 4 week programme to Boost your Instagram platform. These 4 interactive live Zoom workshops will help take your Instagram to the next level. 
4 week lunchtime sessions last 50 mins 
Starts TBC  Zoom details will be sent day before and invite to private facebook group. Same login each week. 
Week 1   
Understanding content that performs on Instagram.
This session is to get an overarching understanding using case studies of high versus low performing Instagram accounts. This very much brings in the title and highlights the difference between marketing and advertising or in other words the difference between showing and selling.
Week 3.   
How to get the most out of each post
How to use Instagram's built-in features to grow (location settings, effective hashtagging, etc.)
Week 2  
How to plan content that performs on Instagram
How to identify your customer needs and how to map that to creating useful marketing content.
Week 4.   
How to monitor your growth and realistic expectations for your Instagram account
How to read your insights and use that information to grow effectively. Also what to avoid doing when you are growing (buying followers, inauthentic engagement tactics etc.)