Mc
/

Speaker

The Host With The Most
Sian Horn
The Host with The Most
As an MC and keynote speaker, she is entertaining and fun, and is particularly well liked for her 'off the cuff' approach to calling things as they are. Topics she is astute in speaking on include; body positivity, resilience, motivation and empowerment. But it is her personal story of resilience in business and personally is what leaves a lasting impression with audiences and encourages them to keep moving forward to make progress and seek opportunities.
She has featured across a range of media outlets including RTE ( strictly business with Sonya Lennon) and has contributed to features across media. She also has an engaged online audience from her Many podcasts.
She is CEO of Elite Pilates, Bebelle.ie and still still works as a business accountability coach. She is always at the top of her game and in March 2020 she didn't sit on her lore's either. She decided it was time to look after small business and started a series of Lives. This created an amazing Community which led her to Launch "THE CLUB'' network for women in business in November 2020.
With so many businesses and 3 podcasts this lady has plenty to say.
Read less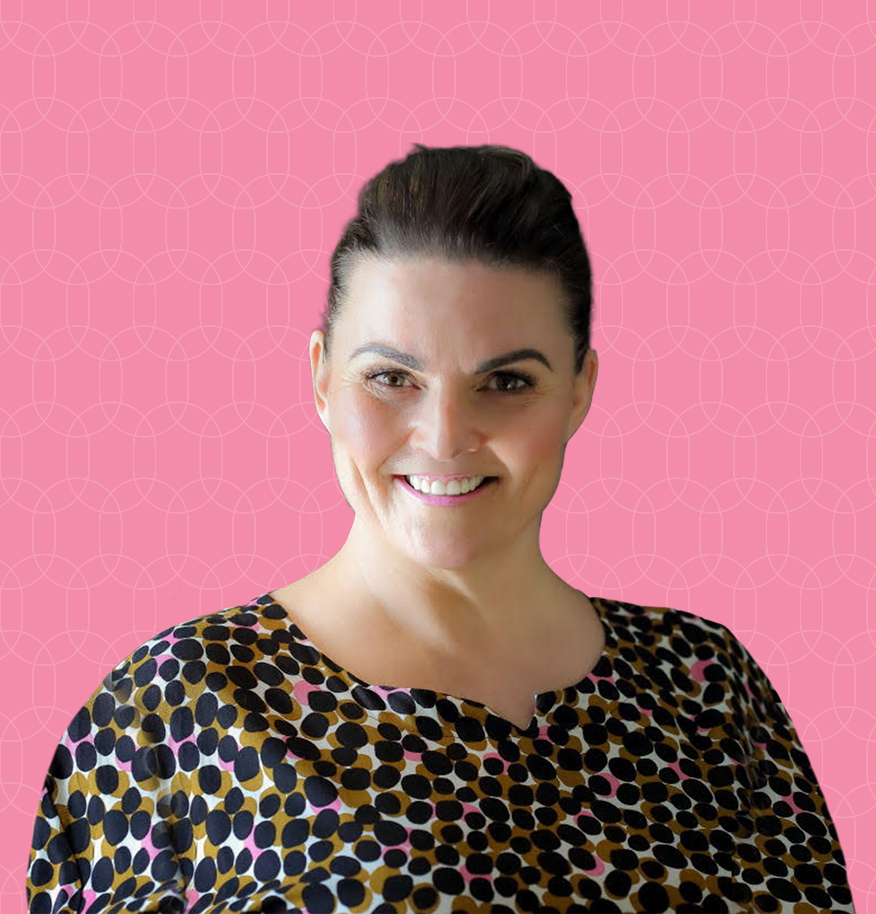 Previous Events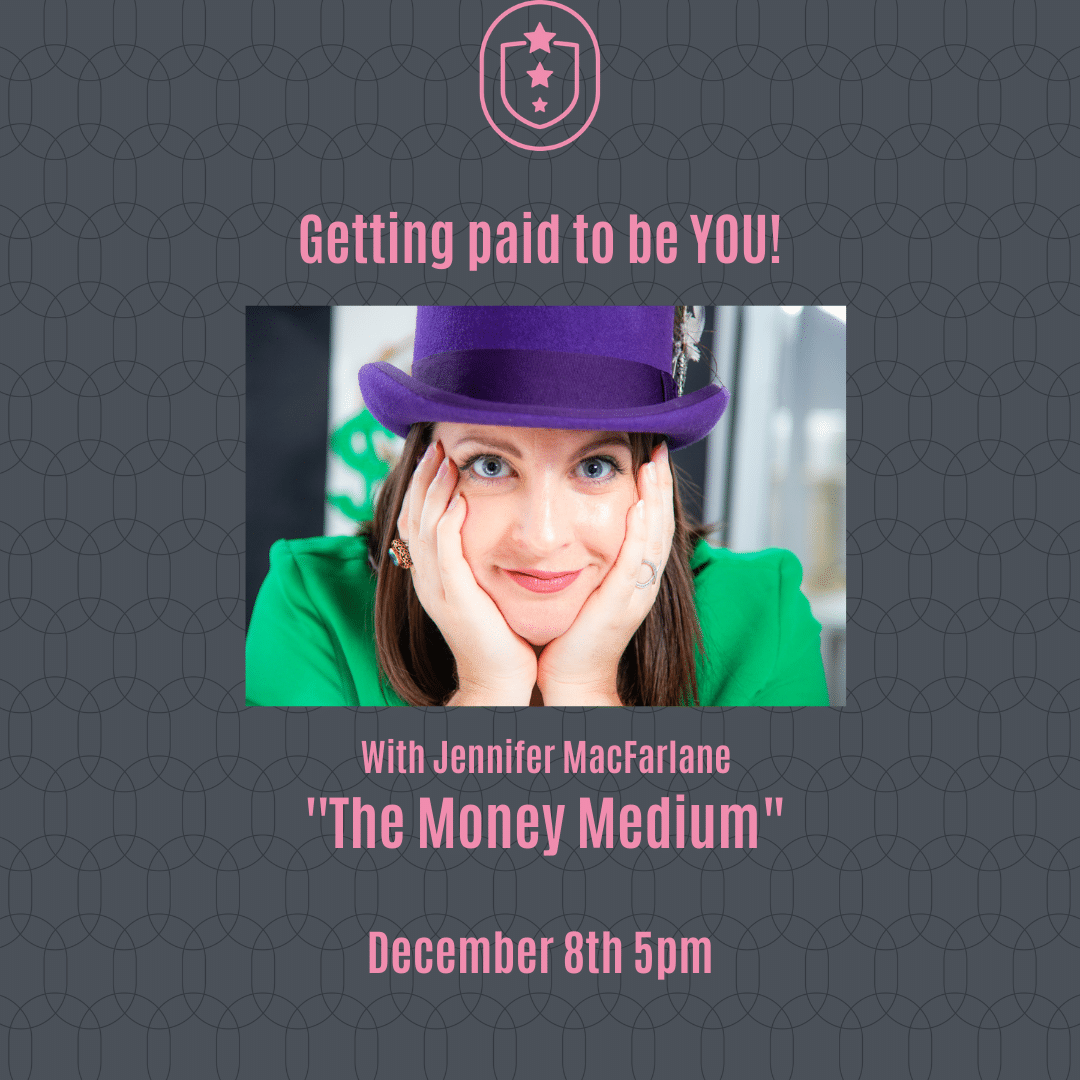 Getting paid for being you
The club's first Workshop was a great success. Jennifer MacFarlane is an international bestselling author of the book Think to Create Jump. She is a transformational mindset and abundant life mentor, spiritual alchemist and subconscious reprogramming master.  Jen has a magical way of aligning people with their destiny. From a very young age, Jen has had a calling to understand the connection between the mind and how it creates reality. She uses hypnosis, meditation and deep subconscious conversation to "reprogram" her clients from all over the globe to vibrate at a higher wealth, success and abundance frequency; in turn, allowing them to attract more abundant life doing what they have been put on the planet to do with ease. Jennifer helps people from all over the world create a deeper connection with themselves and the life they were born to live through her personal development business @ WWW.THEMONEYMEDIUM.COM Jen Believes we are here to learn how to overcome our own limits and live our Biggest, Wildest Dreams. Dream Big - Smile More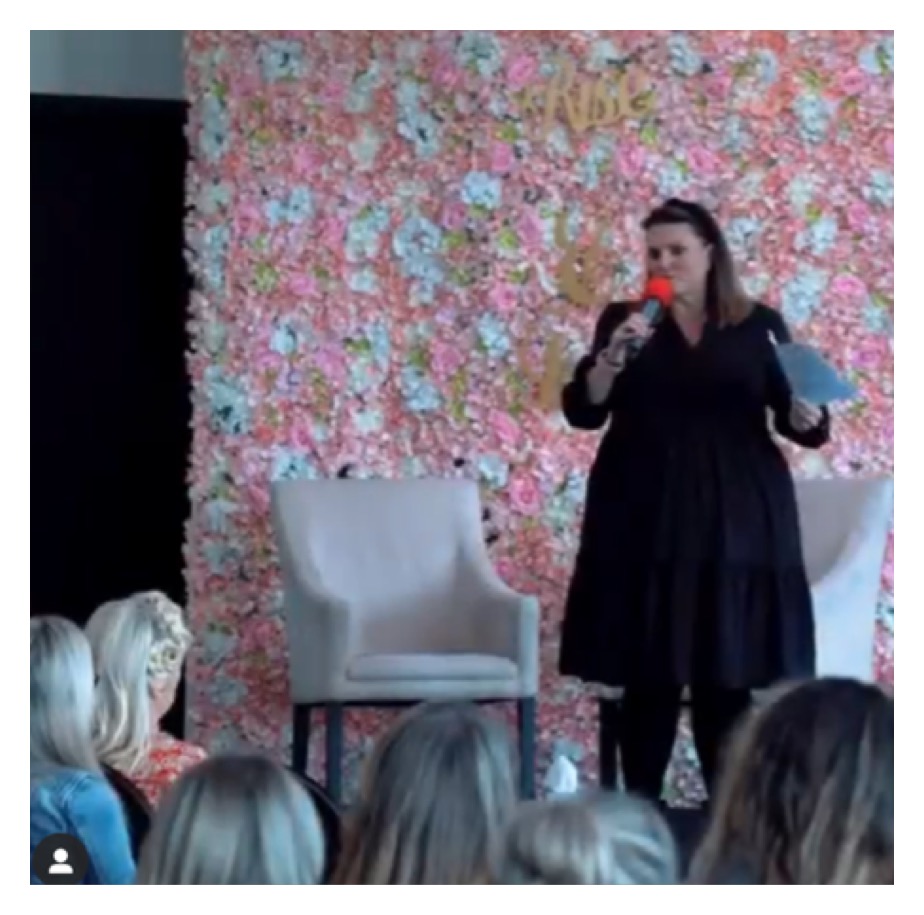 Being the Brand & Leveraging Opportunity
Sian Horn - MC FOR THE DAY and 'Being the Brand & Leveraging Opportunity' Sian Horn is the Founder of Bebelle online community but better known as "The straight Talking business coach'. Her honest, Solution-based style of mentoring has been used by SME'S and big businesses alike. With over 30 years of management experience, she prides herself on bringing clarity and action to businesses that feel unable to move forward. She has an extensive range of areas she coaches in such as business start-up, marketing strategy, sales training, financial planning, and operations to name a few. Her depth of business experience and leadership has been built upon one fundamental focus; a customer-centric approach that results in better performing teams and shareholder outcomes. Sian's passion for business shines through not just herself but the people she works with, who are invigorated by her hands-on approach.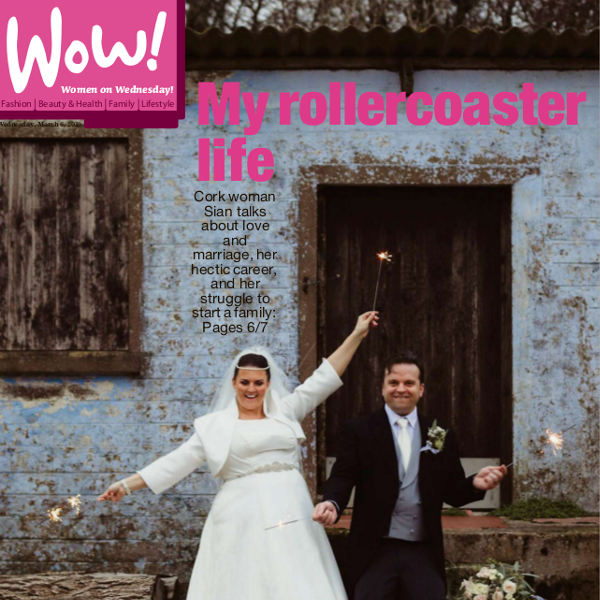 Wow! Magazine
Having opened up about her struggles and successes and managing both, as well as having a strong online presence in which she discusses these topics, Sian was asked to share her story by contributing to Wow! Magazine in March 2019.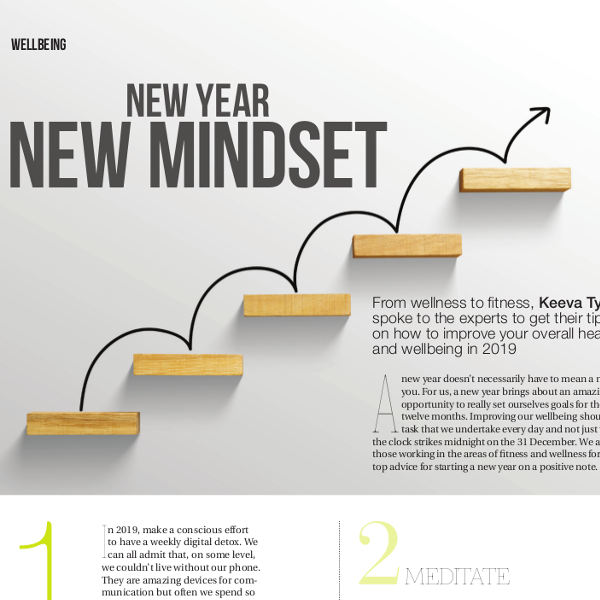 New Year, New Mindset
Having built up quite the reputation as a wellness expert, Sian was asked to contribute her take on a "New Year, New Mindset" piece in Irish Country Women Magazine in January 2019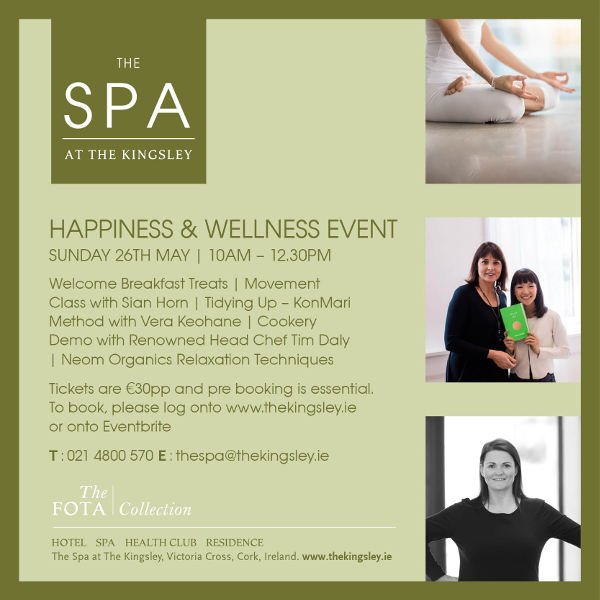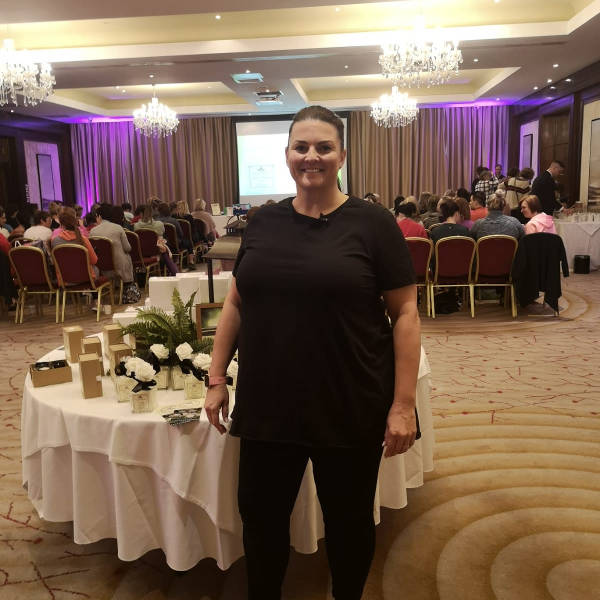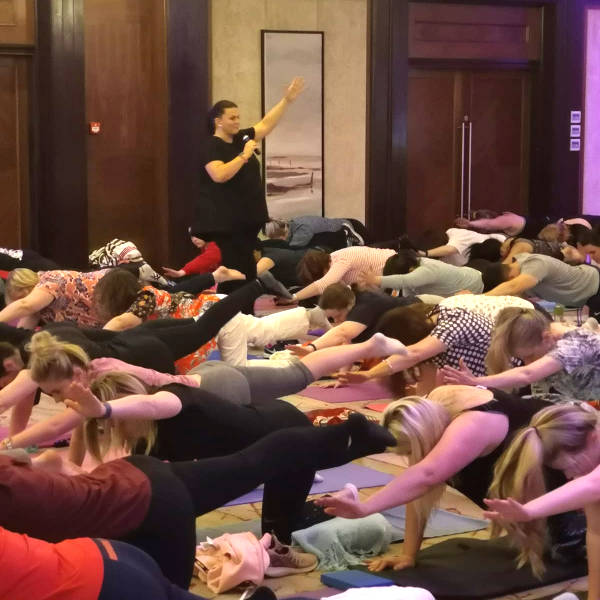 Happiness & Wellness Event at The Kingsley Hotel
When it comes to wellness, Sian is Cork's go-to consultant, and for good reason! In May 2019, Sian teamed up with The Kingsley Hotel Cork to host their much-anticipated Happiness & Wellness event. Leading a movement class while chatting about all things self-confidence and happiness, the huge success of this event saw Sian in great demand for further wellness and happiness industry events both with The Kingsley and other brands in this arena since.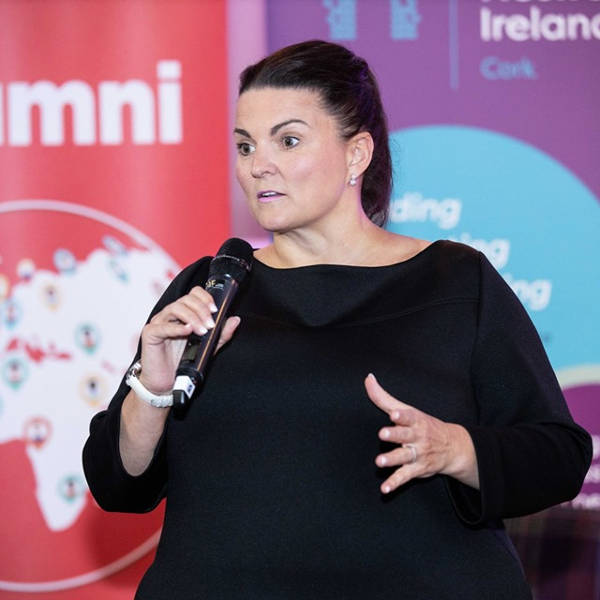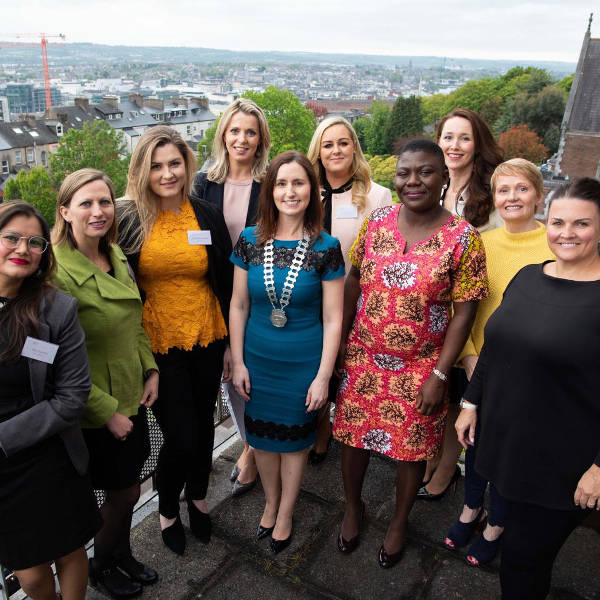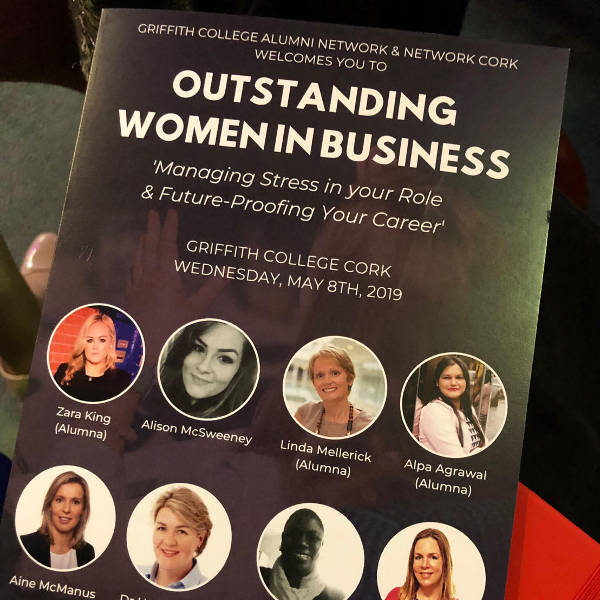 Outstanding Women in Business.
Having built up a reputation as a successful businesswoman in Cork as well as a consultant for start-ups, Sian was honoured to have welcomed some incredible businesswomen to Griffith College's Outstanding Women in Business event as the event MC.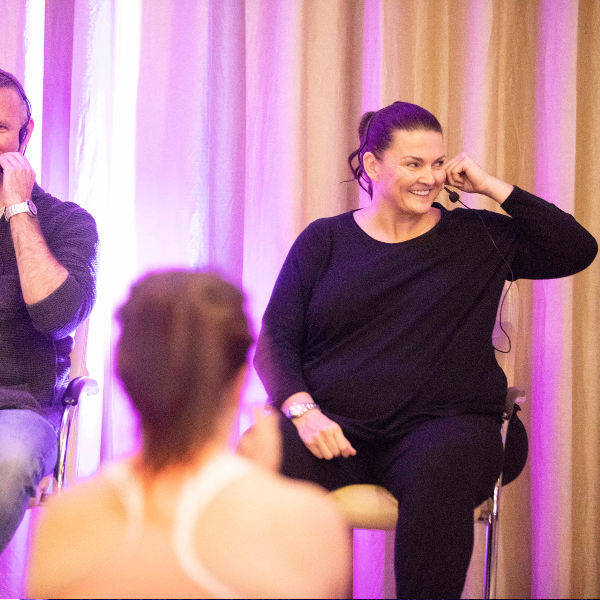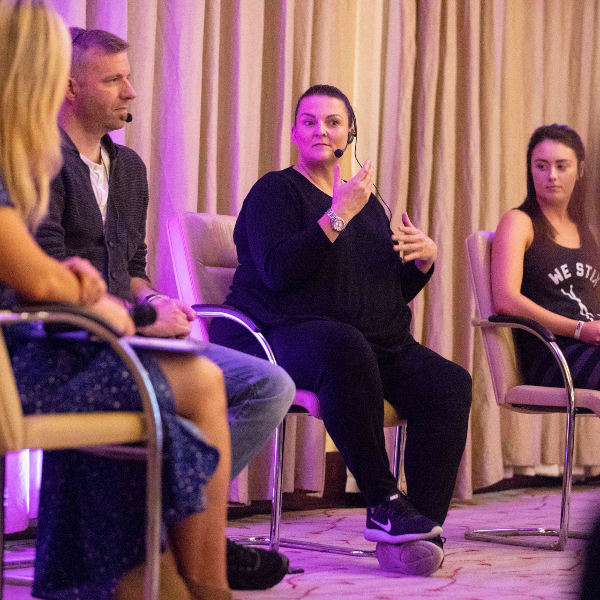 Irish Country Women Magzine
Irish Country Women Magazine invited Sian to be a panellist in the Well Women event, March 2018. Sian was asked to discuss her own journey with wellness and to impart her pearls of wisdom in learning to prioritize your own health and wellness, both physically and mentally.